Welcome to JohnPMusic.com, my website. I'm here to share with you everything I can about what I love about music, my influences, my creations, and where you can see me.
First, the reason I'm here is because of the bug I got when I first discovered The Beatles, the reason I have rockstar dreams. Second, the reason that I work on my craft is because of Edward Van Halen. The Beatles made me want to be a rockstar. Edward Van Halen made me want to be a musician. You'll see examples of this here and on my You Tube channel, JohnPMusic.
In 1975, I saw The Beatles' movie "A Hard Days Night" on WGN, Channel 9 in Chicago at 10:30 at night when I was 5 with my mom and 4 siblings. Everyone fell asleep except for my brother Pius and I, who stayed up until the last ending credit. The next day Pius bought the album "Introducing The Beatles", which coincidentally was released by the Chicago label Vee Jay. That started my fascination with the drums, The Beatles, and playing music.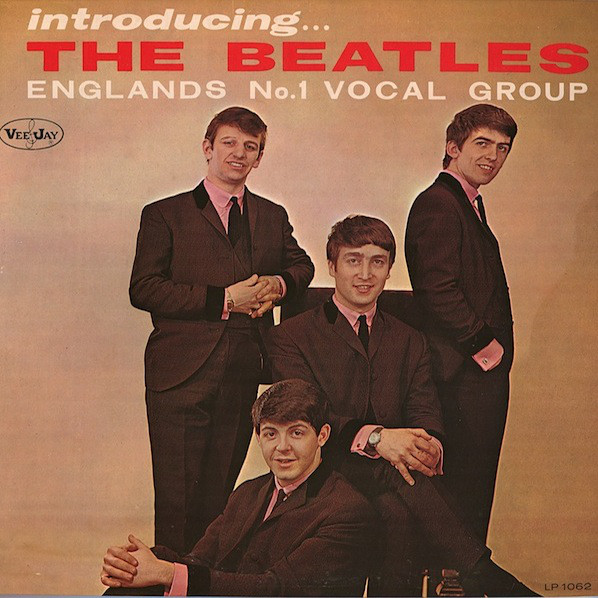 The Beatles' Introducing the Beatles
In 1978, after a few years of listening to our growing collection of vinyl and only having my imagination to see them perform, I saw the movie again. This time I was able to connect the dots with their gear, playing, and style. It made sense now.
It was this same year that I picked up a beat up acoustic guitar laying around the house that had two strings on it. I tuned the strings to a perfect 5th because it sounded cool, not knowing I was banging out power chords. At that same time, I heard kids in the neighborhood talking about some band called Van Halen, and how the guitar player was amazing. Fast forward to June of 1980, when Pius bought me my first guitar for $25 from Gemini Electronics II in Schaumburg, IL who were going out of business. I didn't want to play guitar. I wanted to be a drummer, but by default became a "guitarist.' A month later he came home with the vinyl, Van Halen. Everything changed after that.
That summer we had two albums on constant rotation, Cheap Trick's, Cheap Trick: at Budokan, and Van Halen, by the mighty Van Halen. Cheap Trick's Bun E. Carlos made me want play drums, but Edward made me want to play guitar. Edward won.
Cheap Trick's Cheap Trick: at Budokan